What is a Halo Setting?
For anyone not familiar with a halo design, its defining feature is a decorative ring of metal which surrounds a stone setting, often making it look much bigger and giving it a greater presence.
The halo itself is not functional, but it usually contains a functional element such as a claw to secure a stone. Halos come in many different forms; some plain, some patterned, but are most commonly stone set so there are plenty to choose from. They are also not limited to being simply rounded. The idea is to mimic the shape of the central stone, so they can be cushion shaped, square or even heart or marquise shaped – there are many, many different possibilities.
What are Halo Earring Settings?
For the purposes of this article, we are focusing on lightweight halo earring settings which are part of Cooksongold's range of earring findings and allow you to create delicate earring styles with your choice of centre stone.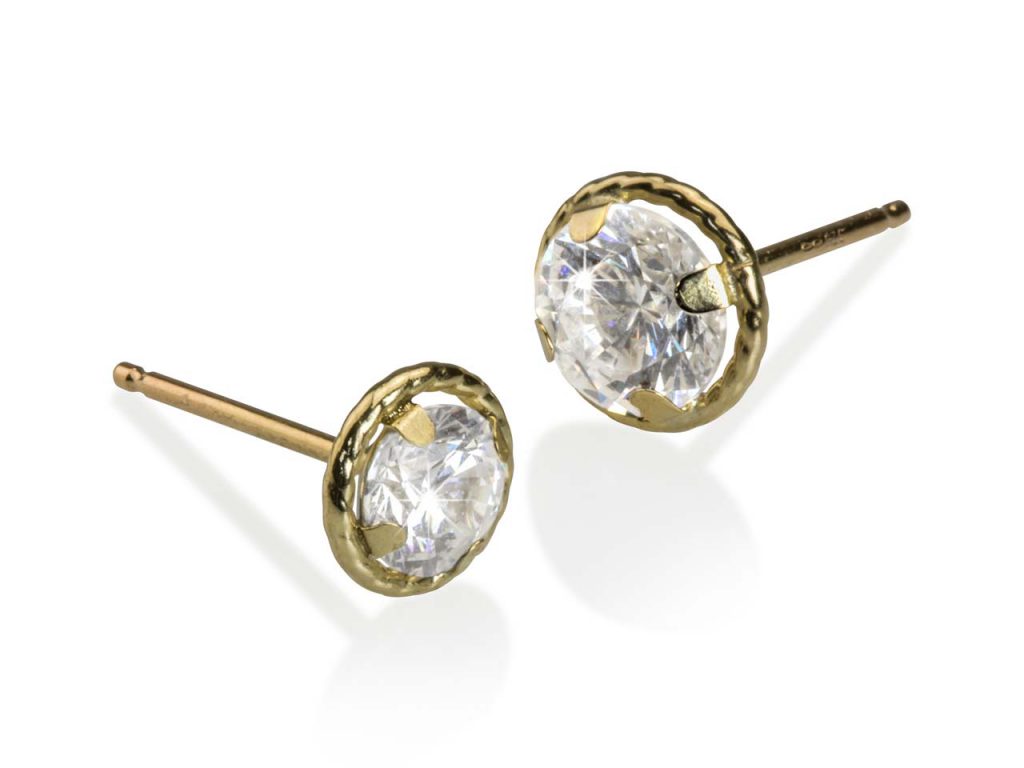 They are available in a selection of alloys including 9 carat white and yellow gold, as well as 18 carat white and yellow gold, and sizes range from 3mm – 6mm so a wide range of styles are covered.
How to Set a Stone in a Halo Earring Setting
To take a closer look at these settings and how to use them, watch the following video and discover just how simple these settings are to work with, and how quickly gemstones can be set in them with only a few pieces of stone setting equipment.
By clamping your halo earring setting into a ring clamp like the one featured in the video, you are securing it ready to apply the pressure needed to push over the prongs which secure the stone. Simply follow the below steps to produce your own earrings featuring these settings:
1. Slide the halo earring setting into the clamp, so that the back of the claw is resting on the top and make sure it is secure.
2. Take the correct sized stone (see chart below) and position into the mount, ensuring it is level.
| | | |
| --- | --- | --- |
| Setting Size (mm) | Gemstone Size (mm) | Gemstone Weight (carat) |
| 3mm halo earring setting | 3mm facetted stone | 0.10ct stone |
| 4mm halo earring setting | 4mm facetted stone | 0.25ct stone |
| 5mm halo earring setting | 5mm facetted stone | 0.50ct stone |
| 6mm halo earring setting | 6mm facetted stone | 0.75ct stone |
4. Take your pusher and gently push over one of the claws until it is resting on top of the stone. You will need to rest your clamp against the edge of your bench or on your bench peg whilst you do this.
5. Turn the setting round, and push over the claw which is directly opposite the first one which should level out the stone.
6. Continue with this process until all four of the claws are pushed over and the stone is secure.
Choosing the Right Earring Backs
It is worth noting that all of our lightweight halo earring settings are sold singularly and without scrolls, so don't forget to double up when you order and remember to add the corresponding scroll backs (product codes NBL 007, NCL 007, NNL 007 and NPL 007) as well to ensure you have everything to complete your earring design.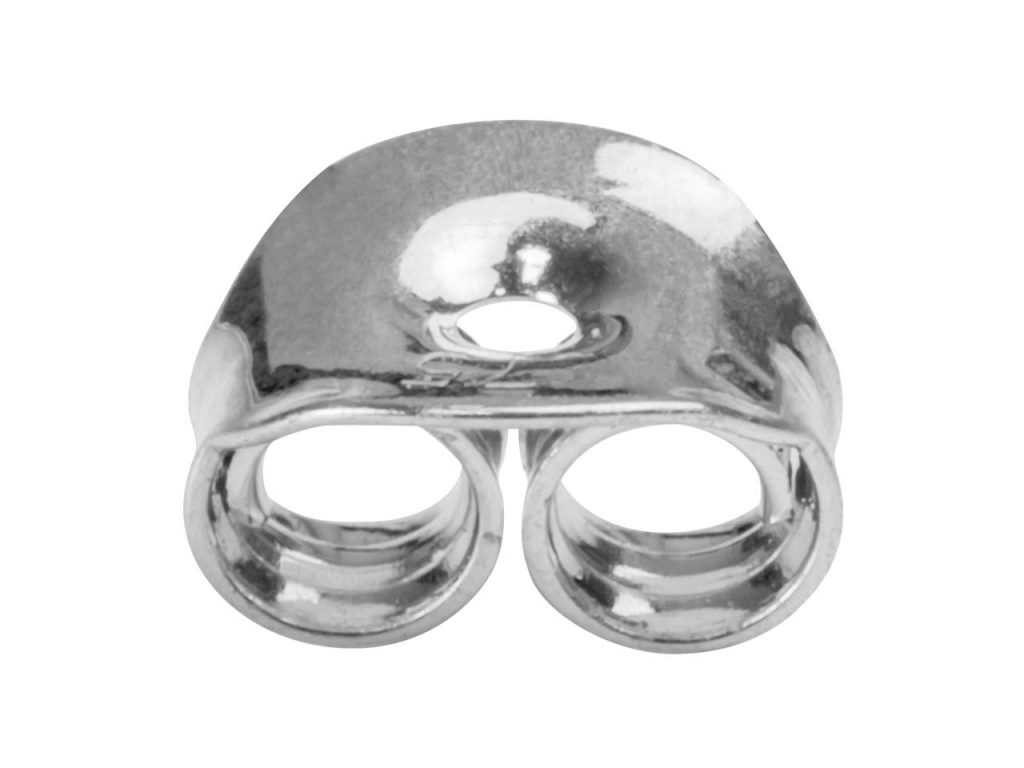 If you are nervous about stone setting, these halo earring settings are a great place to start as they suit all skill levels and require very few jewellery making tools to produce a finished design. As they are lightweight too, they are relatively inexpensive meaning you don't have to worry about wasting too much money should you make a mistake – although these particular settings are extremely straightforward and simple to work with, so mistakes are highly unlikely! Why not explore our full range today, give them a try and let us know what you create?


Source link